Stokesley For Ukraine
StokesleyforUkraine is connecting evacuees from Ukraine with sponsors in the Northeast - North Yorkshire & Tees Valley.
If you want to host Ukrainians under the Government Homes for Ukraine scheme, please review and contact us via:
Breaking News
17th June 2022 - Concert for Ukraine, St Mary's Cathedral, Middlesbrough
The Teesside Apollo Male Voice Choir announce a Concert for Ukraine on Friday June 17th @ St Mary's Cathedral, Middlesbrough. Tickets on sale now.
BUY TICKETS
---
21st May 2022Parkrun in Middlesbrough.
Stokesleyforukraine team participates in parkrun in Middlesbrough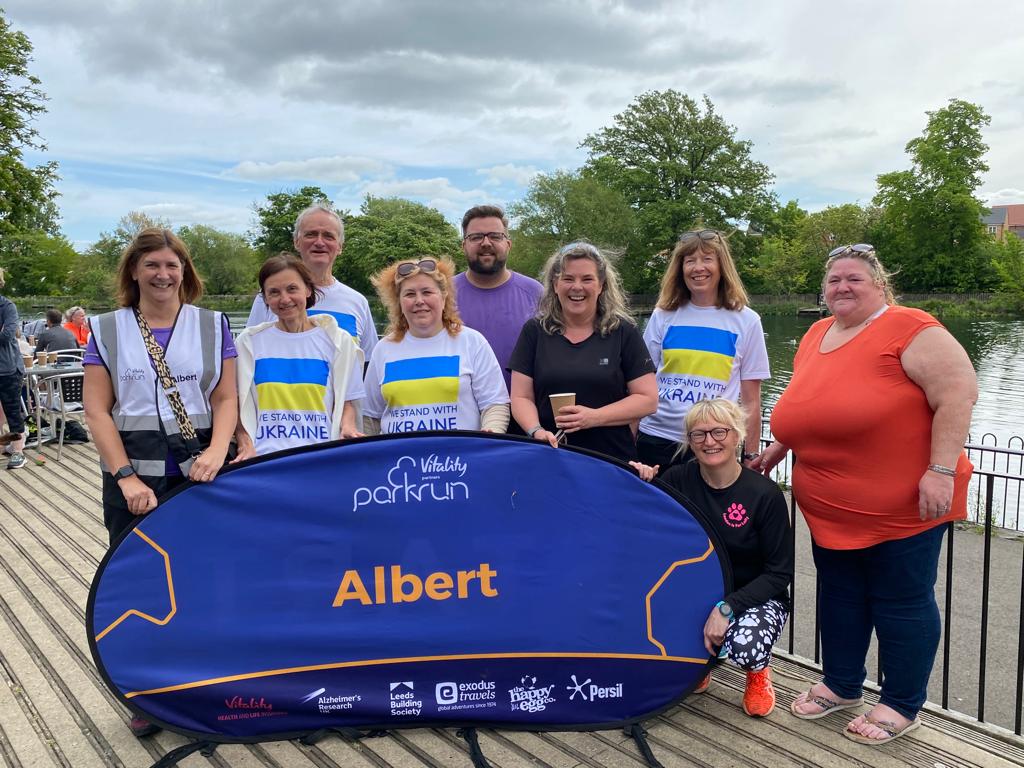 ---
15th May 2022 - Song for Ukraine
Original Song 'We Stand with Ukraine' performed by the Members of StokesleyforUkraine.
---
13th May 2022 - Saints Stands with Ukraine
England's Premier Rugby League Club St Helens Stands With Ukraine.
---
13th May 2022 - UK Support for Ukraine Broadcast Live on Sky Sports TV
Sky TV broadcasts support for Ukraine via Half Time Show of Support for People of Ukraine.
---
4th May 2022 - Radio Tees Broadcast
Neil Green interviews David Horton and Olga Bakumenko, when she arrived in Stokesley to meet her sponsors David and Caroline Horton. David and his son Michael met Olga in Budapest.
---
12th April 2022 - Radio Tees Broadcast.
Scott Makin interviews David Horton and Alison Hopley, where they describe the work that Stokesley for Ukraine is doing to help Ukrainians in need.